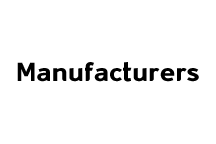 TelGaAs, Inc.
- O' Fallon, MO
RF/Microwave & Millimeter Wave components, up to 100 GHz, highly specialized subsystems and integrated assemblies. Custom solutions for custom applications. Up./Down Converters, Rx & Tx. Repair, replacement of older m/wave & millimeterwave equipment non TelGaAs.
ISO-9001:2008. 100% USA, Mil-Spec.
100% USA
---
---


CTT, Inc.
- Sunnyvale, CA
RF/Microwave Amplifiers & Subassemblies, High Power, Low Noise, Special Apps and fully integrated subsystems 0.5 - 40.0 GHz including power supplies. Thin film SAT-COM, SAR & ISR Manufacturing. In-house (BTP) Build-to-Print custom thin-film facility. WA/OR. ISO-9001-2000, Mil 810 & 5400.
100% USA.
---
---

Hascall-Denke
- Palmetto, FL

RF/Microwave Antennas & Mounts, Custom and standard antenna design, qualifications and manufacturing. Military man-pack, directional, vehicular, base, airborne. Vertical, horizontal, circular. Special antennas and applications welcome. Full range testing. DLA Approved Supplier - QA IAW MIL-I-45208.
100% USA
---
---



G.T. Microwave, Inc.
- Randolph, NJ
• Switches - Pin
• Attenuators - Pin
• Bi-Phase Modulators
• I&Q Vector Modulators
• Phase Invariant Attenuators
• Phase Shifters
• Pulse Modulators
• Quad-Phase Modulators

Full Mil-spec. Custom Subassemblies welcome. Certified to ISO-9001-2000.
100% USA
---
---
Microwave Dielectrics
& Technical Ceramics
USA Distribution
RF/Microwave Ceramic Resonators/High Q Oscillator Inductors. 200 MHz to 8,500 MHz. Ceramic Coaxial & Puck Resonators for DRO/CRO. Custom high-tech ceramic products, materials.

Email: vjackson@cruzio.com
100% USA

---

---


Connecticut Microwave Corporation
- Cheshire, CT
Download & View
Products Presentation
(PowerPoint 7.4M)

---

RF/Microwave High Power Directional
Couplers, Connectorized, Waveguide Circulators, UHF Stub Tuners, Combiners, Hybrids, Notch Cavity Filters, Multicouplers, Transitions, Terminations.
100% USA

RF/Microwave Flexible & Rigid Waveguides,
Flanges, Couplers, Rotary Joints, Gain Horns, Terminations, Waveguide to Coax Adapters and Passive Microwave Components. WA/OR.
ISO 9002-1000.
100% USA

---

---


RF and Microwave Power Technology, LLC
- Reno, NV
RF/Microwave High Power Low Frequency Amplifiers, 100 KHz to 2 GHz, 10w to multi kilowatts. Ultra-broadband Linear LDMOS and GaN based design. EW, communications, Radar, Lasers, Plasmas, Medical, MRI, RF heating, Linear Accelerators and Broadcast (TV/radio) applications. Prototype to production. 100% USA

---

---

SHEET METAL,
MACHINE SHOP FAB & ASSY SERVICES
>> Click Here to Download PDF <<
N. Calif. Leading Sheet Metal Fab, Assembly, Design for manufacturing product development. Rapid prototyping and quick turn orders. Volume production. Assembly and value-added services. Production lead times under 2 weeks, In-house painting & silk screen. ISO 9002-Registered. 100% USA

Custom "CNC" Machining Services. One stop shop for sheet metal FAB and full "CNC" machining, paint, plating and stencil. Excellent quality control, on-time deliveries with direct electronic file transfers for quotations.
Email vjackson@cruzio.com.
N. Calif.
100% USA


Click for PDF of
Current Line Card
(PDF approx. 670k)